Becoming a Pro at Protective Styling
One of the best ways to be live your best #teamlazynatural life is to opt for protective styling; so many benefits come with it- faster hair growth, length retention, not to mention avoiding pneumonia on washday ? However, it can go very wrong if you're not careful, so here is the My Natural Hair guide to successful protective styling ?
Prepare (for the slay?)
Whether you're going to *hair flip* 18 inch Peruvian weave, trying out the wig life or getting inducted into the #braidsgang, it is vital to properly prepare your natural hair for the process. Making sure your hair is clarified with the My Natural Hair sulfate-free shampoo and free of any product build-up will help extend the lifespan of your chosen protective style.
This is your last wash-day for a while so make it count! A hot oil treatment, perfectly done with the My Natural Hair Strengthening Oil blend followed by a deep condition if you're feeling  ? extra ? will give your strands the moisture and malleability required for the protective styling process.
Finally generously apply the My Natural Hair Moisturizing Butter onto your  damp ends to retain moisture on these drier parts, without creating build-up at the scalp.
2. Choose your stylist carefully
Unless you're a DIY die-hard, chances are you're going to need some help with those braids ? It is a MYTH aka BIG FAT LIE that natural hair needs to be blown out to be braided- if you have very dense or shrinkage-prone hair, stretching techniques like African threading or banding can be used to great effect #trustnoblowdryer.
Unless you want a hair line that starts last week Tuesday, make sure the fine hair at your hairline is not being pulled on! Remember, the bigger the braid the better it is for your hairline so try to avoid micro-braids or other styles that place excessive strain on the area.
3. Low maintenance NOT no maintenance
It's essential to continue caring for your natural hair even if it is in a protective style. Luckily, the My Natural Hair range has all you need for proper after care ? A DIY daily braid spray made from a tablespoon of apple cider vinegar, a generous portion of Strengthening Oil, all in a spray bottle filled with water will keep the itchiness at bay and give strands a required daily moisture boost.
Weekly washing is still required to keep a healthy scalp! Fortunately the My Natural Hair sulphate-free shampoo and conditioner is effective yet gentle enough to use when protective styling. Simply lather the shampoo on the scalp and then lightly squeeze the suds through the length of the hair to get rid of dirt. Apply conditioner in the same manner, making sure to rinse thoroughly after. The moisturizing butter can thereafter be applied if possible, depending on the style.
Finally at some point, it's time to let go. Yes it's been an amazing few weeks of #Iwokeuplikethis flawlessness, but anything longer than two months is too long. If we're being honest, you really wanted to see your growth like 3 hours after you got the PS done ? Be patient during the uninstall process and be sure to feed that mane with My Natural Hair goodness to celebrate the reunion of girl and fro ?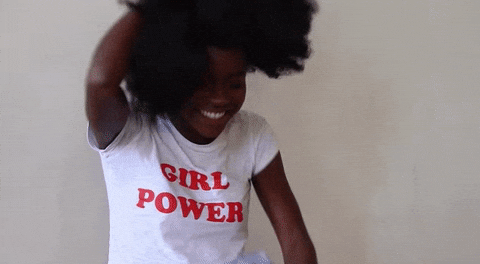 Find your nearest My Natural Hair stockist here https://mynatural.co.za/stockists/